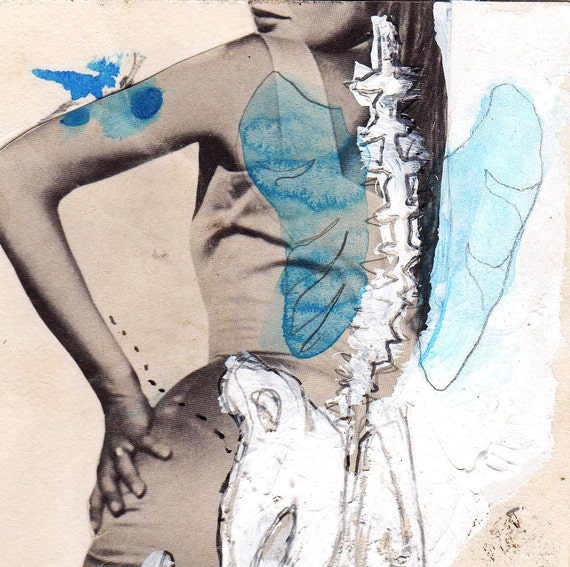 Hello my friends! Please forgive me for such the long hiatus! I've been getting settled at a new job, and practicing my ninja fighting skills. Okay maybe the last part was a stretch, but I just wanted my excuse to sound a little more enticing 😉 Allow me to introduce artist and musician
Colleen Kinsella.
"Primarily a printmaker, I use the process of print and multiples to examine narratives of conflict, compromise and isolation. The repetition of printing encourages the brain to zone out. The act of making is what drives the flow of work. Multiplicity allows a letting go of preciousness and singular vision. Each print is a variation of the last. All potentiality and possibility can exist at once: alternate universes in a sci-fi surreality."
The artwork above is a reproduction from a series of Post card collages with drawing & painting additions. Love her work! Thoughts?